The Contractor Advantage: Complete Project Support
General contractors rely on us to keep their construction projects on schedule and on budget. Our solutions start with high-performance products. And they include a global network of qualified installers and extensive field services.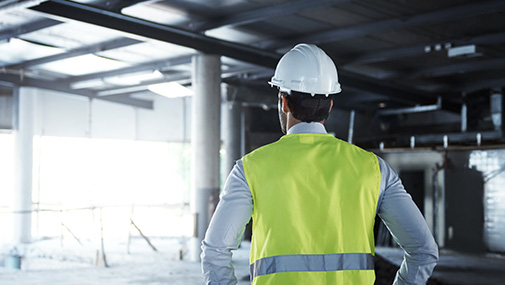 As a general contractor, you play a pivotal role at every project phase. Your responsibilities are sweeping and demanding. They begin with ensuring your project is built to last and to spec. They also include completing the job on time and on budget. Not to mention overseeing the work of hundreds, if not thousands, of subcontractors.
It's true we've made industry-leading solutions for commercial buildings. But we also support our products with valuable services that have helped contractors make their projects a success for over 50 years. Services include:
Design-phase product consultation

Expert field training, support and troubleshooting

Highly trained and qualified installers

Customer-focused, trained distributors

Local product distribution for rapid service in 40 countries
Building envelope solutions to protect your project for the long haul
During the design phase, Our Blue360sm Design Advantage team works with engineers and architects to pick the best building envelope products to protect the building or structure. Long before the first shovel hits the dirt, you can be confident your project will be safeguarded against costly damage from Mother Nature. For over 50 years, we've protected buildings and infrastructure from fire, water, moisture and extreme weather.
Our industry-leading brands work together as a system. They include:
And when the time comes, we have the highest-performance concrete materials available.
The world's leading concrete admixtures and fibres for durable and strong buildings that last for generations
When it comes to specifying  concrete, engineers trust us because our products enable the production of durable concrete for the most demanding specs. You can rest assured you're building your project with the strongest and most resilient concrete available. On schedule and cost effectively.
Our innovative concrete admixtures and fibres include: