Stadium Construction Projects
Whether it's keeping things dry or protecting essential infrastructure, contractors turn to us for solutions during stadium construction. Whether it's keeping the building dry or protecting essential infrastructure, contractors turn to us for solutions during stadium construction.

Quality product and innovative technologies provide winning solutions
Many world famous sports facilities rely on our premium products to enhance structural performance and ensure many years of uninterrupted service. We have participated in the construction of a wide variety of sports complexes and stadiums: football, baseball, hockey, cricket, judo, swimming, golf, car, motorcycle or horse racing, to name a few.
Architects, designers and contractors choose us to solve their complicated problems – from providing structural durability and improving the aesthetic appeal of concrete structures; to waterproofing below grade building components; providing air, water and moisture protection to walls and roofs; and fire protection for structural steel elements of the building.
When it comes to waterproofing, it's game, set and match at a premiere tennis facility in New Zealand
The ASB Tennis Centre in Auckland began a major overhaul in 2010. The project included building a gymnasium, spa and sauna room, conference rooms, cafés and an outdoor terrace dining area. The trickiest part of the project was building rooftop tennis courts over the fancy new gym. The specs called for a fully waterproofed slab underneath the playing surfaces of the courts. The goal? No leaks or internal staining. That's why the contractors used our BITUTHENE® waterproofing membrane under all the new courts, including the ones on the roof. Composed of high performance film and specially formulated adhesive this tough membrane is puncture-, moisture- and water-resistant. It's the ideal solution for concrete decks, with excellent waterproofing properties and resistance to the elements.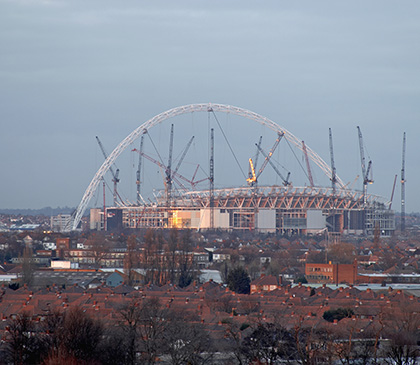 We put the spotlight on waterproofing during Wembley construction
Springsteen has played there. So has Beyoncé. It has hosted Olympic events as well as countless sporting matches. Welcome to London's famed Wembley Stadium.
During construction, the facility needed high-grade waterproofing for the basement area and retaining walls. That's because of the high-voltage electrical transformers and heating that were to be installed.
We were able to offer a thorough waterproofing system that included our:
Technical Design service

On-site technical support

BITUTHENE® and PREPRUFE® solutions
Our system has held up just fine through the hundreds of concerts and sporting events that have happened at Wembley since 2007.
Irish stadium doubles up on solutions to protect essential infrastructure
Dublin's Aviva Stadium is the home of Irish national rugby and the Republic of Ireland national football team.
During construction, a black concrete with an exposed aggregate finish was needed for an external podium deck. The original plan was to cover the deck with black tarmacadam. Contractors, though, were concerned that the hot tarmac would melt the plastic pipes of our HYDRODUCT® Drainage System.
The solution was to use our TC3 Exposed Aggregate System. It enabled the production of a black concrete that had a similar appearance and texture to tarmacadam. Yet it posed no threat to the integrity of the drainage system.
Since opening in May 2010, Aviva Stadium has hosted hundreds of thousands of visitors each year.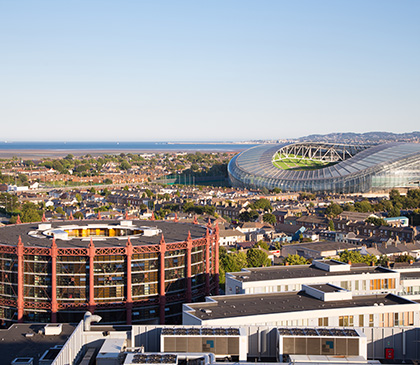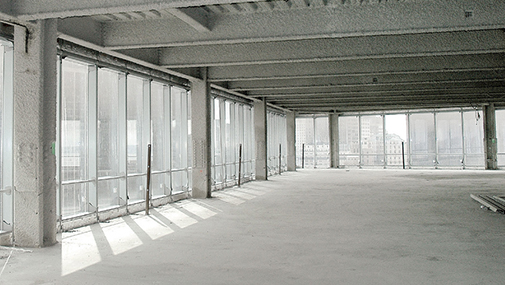 When looking to defend your building against the impact of a fire, you want MONOKOTE® on your team
What do the Atlanta Braves, Sacramento Kings, Edmonton Oilers and New York Giants have in common beyond being professional sports teams?  
They all are playing in arenas that protected by MONOKOTE® fireproofing products. Like any great sports team, MONOKOTE® provides a great defense. MONOKOTE® defends the steel from the penetrating heat of a fire. The thermal performance of MONOKOTE® has been tested and certified by agencies such as Underwriters Laboratories, Factory Mutual, Intertek Testing Services, Korea Institute of Civil Engineering and Building Technology (KICT) and Efectis.  MONOKOTE® fireproofing products are the most tested Spray-Applied Fire Resistive Material (SFRM) in the world.
Wembley National Stadium gets waterproofing protection from the foundation to the roof and everything in between
With help of a comprehensive waterproofing solution, stadium construction is completed.