Commercial Building Projects
From big buildings to modest ones, from skyscrapers to smaller shops, constructing commercial buildings is an amazing accomplishment. We deliver what you need to do it right. From waterproofing to fireproofing to concrete technology to roofing underlay, we have what you need to construct durable, sustainable, beautiful commercial buildings.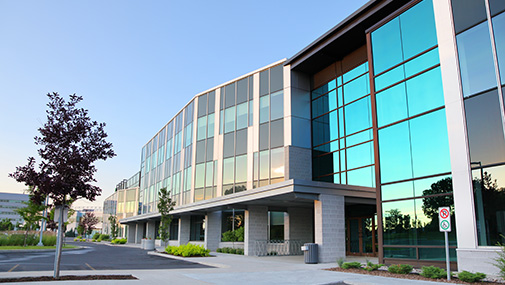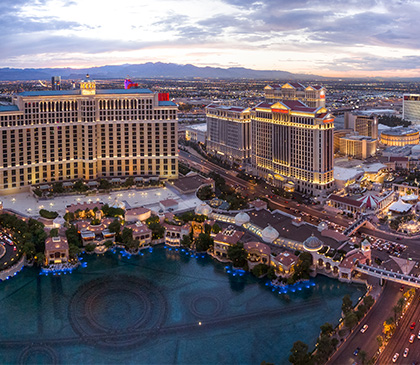 Commercial building at the heart of the Las Vegas Strip
It was the site of a run-down casino. That was then. It now houses the largest privately funded construction project in the history of the United States. It's CityCenter Las Vegas. It has multiple resorts, hotels, casinos, retail areas and restaurants. Which means it needed some serious waterproofing and fire safety solutions. Rather than roll the dice with an unknown company, the contractors chose us.
We helped coat over 20 million square feet (1.85 million m2) of structural support beams and columns with MONOKOTE® fireproofing solutions. Using our ULTRA™ and PERM-A-BARRIER® commercial building envelope solutions, we also helped waterproof over 200,000 square feet (18,580 m2) of stainless steel roof surface and 100,000 square feet (9,290 m2) of wall surface. 
Multiple solutions with excellent performance in extreme desert temperatures: Talk about a win-win.
A big commercial development in Singapore
The ION Orchard in Singapore is a huge residential and retail development. It has more than 300 shops and eating establishments. But building it on a tight deadline in the heart of one of the world's busiest, densest cities required singular solutions. We were there to help. 
First was the concrete, which had an exacting slump retention requirement of eight hours. We were able to produce custom mixes of our ADVA® concrete technology, solutions that helped each phase of the project stay on schedule.
Then there were the fire safety solutions. They needed to go on fast. With a pumping rate of more than 100 bags in eight hours, our MONOKOTE® solutions made quick work of the job. That enabled the contractor to meet the construction deadline.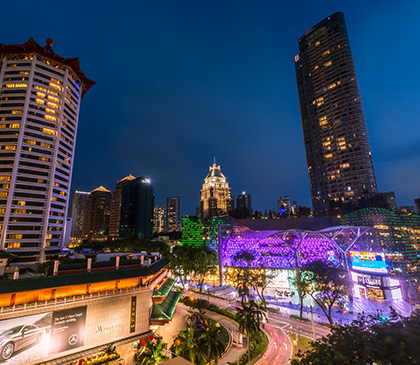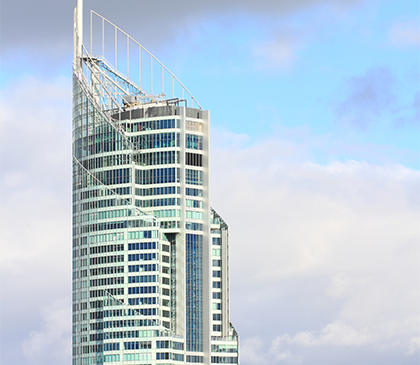 Building up down under
The Q1 in Queensland, Australia, is the tallest building in the southern hemisphere. It's also one of the tallest residential structures in the world. 
To construct a commercial building of such height presents challenges. The biggest is that all the concrete needs to be pumped some 850 feet (269 metres) above the ground. The concrete supplier for the project tapped us for a new-generation ADVA® 133 solution. It showed its real value when the project reached 50 floors and wind speeds of 30+ knots put things behind schedule. 
ADVA® 133 has excellent set times and high-performance finishing. As a result, the project was back on schedule by the time it reached 80 floors. 
Large Commercial Building Project Achieves Success with Premium Waterproofing
PREPRUFE® takes the worries out of seawater damage in this high performance below grade foundation application.