Civil Tunnelling
Some of the most amazing construction projects are the ones you never see. Even so, we love being a part of them. See how we provide a range of solutions for civil tunnelling projects worldwide. We provide advanced, efficient and reliable ground support solutions for some of the most complex construction projects in the world. We provide a range of solutions including waterproofing, fire protection, concrete and injection materials for civil tunnelling projects worldwide.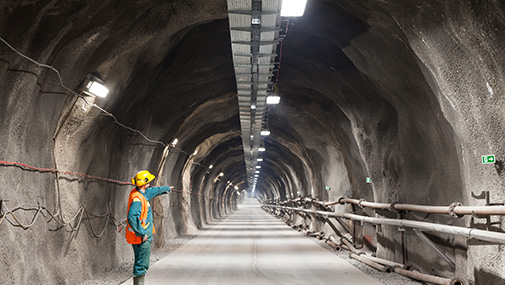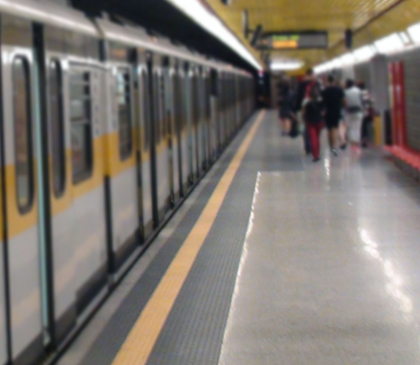 Helping the Milan subway system stay dry
Milan, Italy, has dealt with a rising water table for decades. That made it difficult to build a new 1 kilometre tunnel for Milan's Metropolitan metro line. Waterproofing was essential, as the site runs close to a canal. 
The contractors chose our PREPRUFE® waterproofing solution. Waterproofing was used on the horizontal foundation slab, vertical diaphragms and the roof.
PREPRUFE® ensures perfect impermeability. Even in the case of accidental damage, it prevents lateral migration of water between the membrane and the structure itself. That means the tunnel stays dry, and the trains can stay running.
Civil tunnelling projects achieve greater efficiency and productivity 
Contractors have relied on our TYTRO® products in huge tunnel projects across Australia, North America, Western Europe and Latin America. 
For instance, TYTRO® has been part of many of Brazil's most recent drill and blast highway and metro tunnel projects. Largely due its significant productivity and cost advantages, TYTRO® has quickly become the top solution in civil tunnelling projects in Latin America.
We have extensive experience in underground construction, including soft ground tunnel projects such as Crossrail (London) and the WestMetro (Helsinki). Wherever projects take you, our world-class field technical specialists are available to work with your team on site. Count on us to ensure you get an efficient mix that suits your project needs.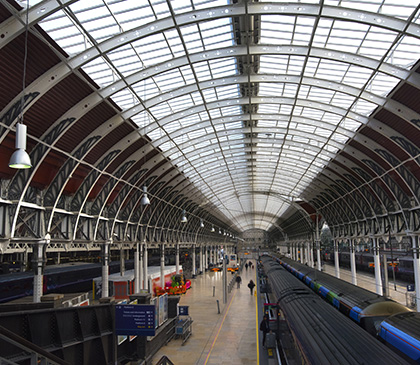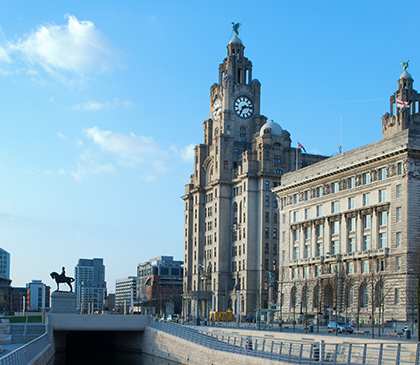 Helping make Crossrail real
Crossrail is one of the largest underground projects in Europe. It has 42 kilometres of new tunnels up to 30 metres under the streets of London.
The contractors liked our experience in underground construction. That's one reason why they chose us to help with waterproofing and other solutions at several of the new stations, including:
Canary Wharf: To hold back up to 10 m of surrounding Thames dock water, builders used our PREPRUFE®, ADCOR® and BITUTHENE® waterproofing solutions.

Liverpool Street: About 4,000 m² of PREPRUFE® waterproofing provides superb protection to an underground area almost quarter of a mile long.

Tottenham Court Road: At a cost of £1 billion, it's the length of four football pitches and three stories underground. Builders relied on PREPRUFE® and BITUTHENE® waterproofing solutions as well as ADCOR® hydro-expansive and injectable waterstops.
Digging deep in Seattle
The Beacon Hill tunnel is a twin tunnel located east of I-5 in Seattle.
One tunnel carries northbound trains. The other carries southbound trains. Overall, the tunnel is approximately one mile long and includes a 165-foot (50 m) deep station accessed by an lift at street level.
The ADVA® Cast precast segments were cast in eight sets of highly accurate, machined steel molds. Each set forms the shapes for the seven segments that make up one ring. The molds were cycled once per day and cured in enclosed tents overnight with steam heat.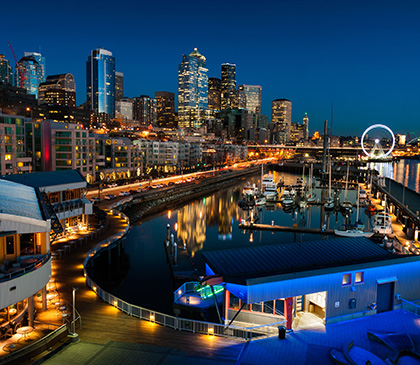 PREPRUFE® Utilised in the Milan Metropolitan Underground Construction Project
PREPRUFE® used to waterproof 25,000 m2 of underground construction.