The Subcontractor Advantage: Install with Confidence
Subcontractors rely on us because our high-performance construction products come with expert service and support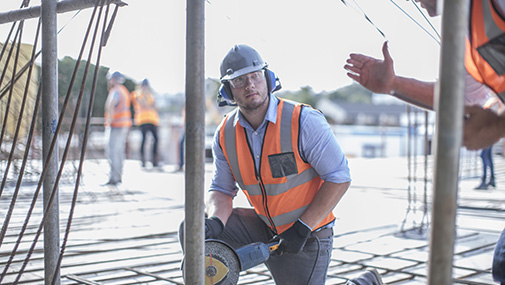 Subcontractors and applicators utilize our products for every type of construction project—commercial buildings, residential homes and infrastructure to name just a few. Our products are backed by our Blue 360sm Field Advantage program. This program features experts who provide classroom training, custom courses at your facility and support and troubleshooting right on the job site.
High-performance products and valuable services for commercial building subcontractors
We'll fully train you in how to handle our products properly and install them correctly. Plus, we'll help you choose the highest-quality solution to meet the spec, along with compatible, top-tier accessories. We do all we can to help enrich your reputation for installing the industry's leading construction products.
Our field training and on-site support covers key solutions such as:
Strong, durable concrete technology for producers and applicators, accompanied by comprehensive support
We are a pioneer in concrete. We've been consulting with ready mix and concrete producers and applicators for decades. Our concrete technology is vital to the success of landmark projects.
Our products let producers mix batches tailored to the most stringent specs. Plus, we've developed complete systems to produce and install tough, durable precast components and workable, high-performance shotcrete.
Finally, the Blue 360sm Field Advantage team provides expert consultation at the plant, during transport and at the construction site. We even run a concrete school to educate your team's new applicators.