ELIMINATOR® Bridge-Deck Waterproofing System Protects Bridge in Australia
When it came to selecting the waterproofing solution for bridge decks in Australia, the specifiers were looking for a product with a proven track record on bridge decks. This led them to discover GCP Applied Technologies' ELIMINATOR® waterproofing system. The liquid waterproofing membrane system has been used to protect the deck of many of the world's biggest steel and concrete deck bridges for more than 25 years.
The GCP Design Support Team worked closely with the project team to develop the waterproofing specifications. The project called for a solution that would provide speed and ease of installation, minimizing traffic disruption.
As the ELIMINATOR® system is developed with a unique ESSELAC® technology that provides simple and rapid application it met this requirement. The system is highly efficient and cures quickly to form a durable, seamless membrane. The ELIMINATOR® liquid waterproofing system fully cured in under an hour, which minimized traffic disruption on a busy Australian road.
The sequence of applying ELIMINATOR® is simple and streamlined in 5 steps: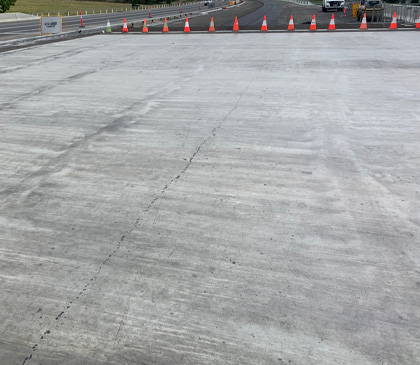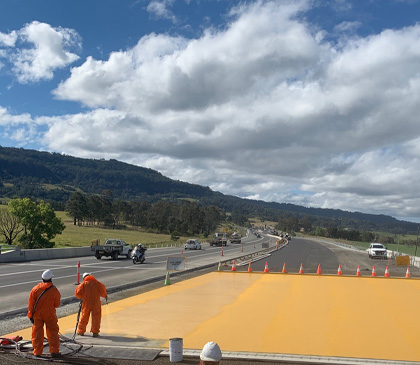 2. First Coat
Application of ELIMINATOR® Membrane First Coat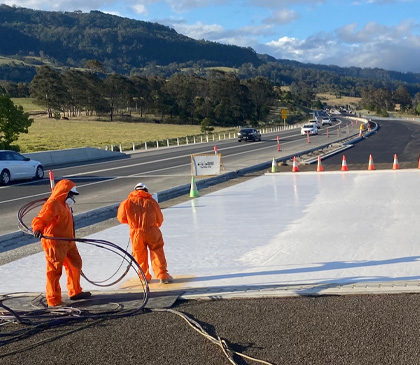 3. Second Coat
Application of ELIMINATOR® Membrane Second Coat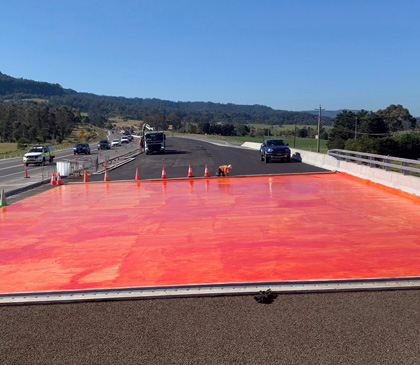 4. Bond Coat 3
Application of Bond Coat 3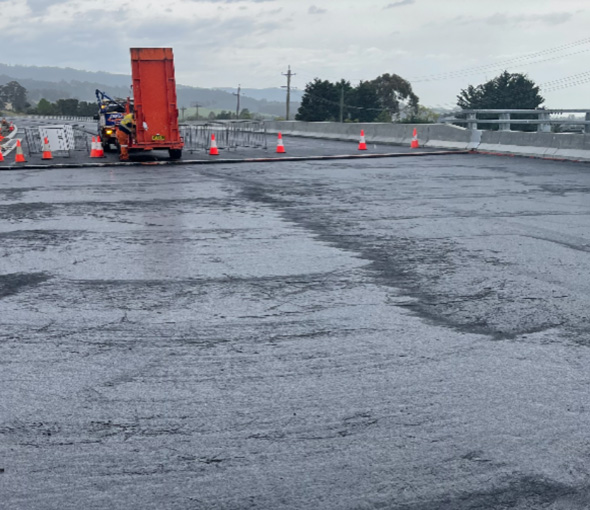 5. Bond Coat SA 1030
Application of Bond Coat SA 1030
Tags
Architects
Bridges
Building Envelope Solutions
Contractor
ELIMINATOR®
Engineer
Infrastructure
Owner
Waterproofing