Precast Concrete Solutions
Precast concrete producers rely on GCP Applied Technologies to efficiently produce durable, high-quality precast products and systems used to construct long-lasting, beautiful buildings and structures.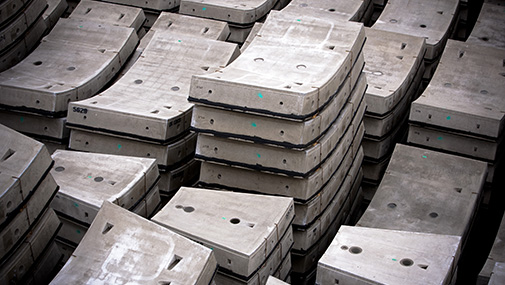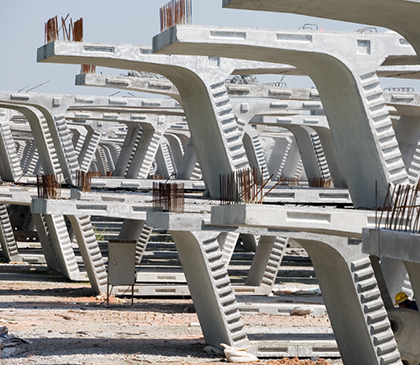 High-quality, durable precast starts with exceptional materials and products
We provide a full line of innovative products and technologies for the precast/prestressed concrete industry. Our precast portfolio includes chemical admixtures, fibres, architectural products and unique technologies.
Many of our products are designed specifically for the precast industry, such as the ADVA® Cast high-range water reducer series. Our products enable you to produce high performance, durable and beautiful precast components and systems, as well as improve production efficiency.
Our team of precast experts are partners with our customers and the industry
Training is just the beginning of what our Blue360sm Field Advantage team does to help customers boost their quality and efficiency.  Our precast specialists are experts in precast concrete and have decades of industry experience and involvement. They routinely share best practices, provide customised training, mix optimisation, troubleshooting and other forms of technical support.  
GCP can also work with customers to better understand markets and develop plans to meet strategic business objectives.
Blue 360sm Field Advantage: Our team is your team.