Bridge Projects
As the main transport links that keep towns and cities flowing, bridges are of vital socio-economic importance. Subject to attack from the elements, waterproofing our rail and road bridges is an essential part of any bridge building or refurbishment project. Stirling Lloyd, acquired by GCP in May 2017, has a long history of protecting many of the world's most prestigious bridges, our waterproofing solutions have helped protect countless bridges across the world, keeping people connected.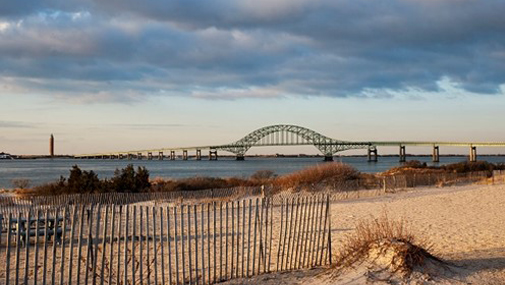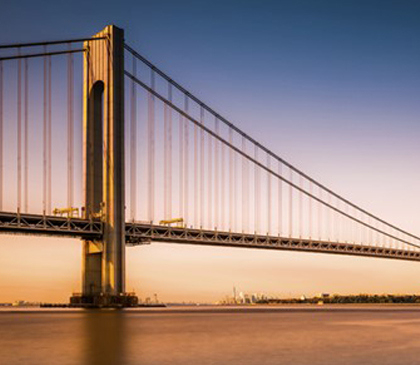 Landmark New York superstructure refurbished and protected
A key route on the east coast, the Verrazano-Narrows Bridge sees a large volume of traffic, heavy use took its toll on the 50-year old upper level deck which was replaced to make way for a lighter weight, more durable steel orthotropic deck.
With a tight construction schedule in busy New York City, a product was required that could be installed quickly and perform in both extremely high summer temperatures and extremely cold winter temperatures.
The ELIMINATOR® system acts as a barrier, preventing steel corrosion. Based on unique ESSELAC® technology, the system provides a wide range of performance benefits including providing a seamless watertight membrane with high bond strength between deck and surfacing, critical to long-term performance and minimising future maintenance and disruption.
ELIMINATOR® system's fast curing capability allowed the work to be carried out during restricted timeframes and therefore a rapid return to service to minimise costly disruption during the project.
Protecting the world's longest combined road and rail bridge
In the north of Istanbul, Turkey, the Yavuz Sultan Selim Bridge, or "Bosphorus 3," opened in August of 2016 as the longest combined motorway / railway bridge in the world. The newly built bridge was an important infrastructure project for Turkey and the rest of the world, linking China and Europe by rail.
For a project of such scale, it was essential that the bridge deck waterproofing system would provide lasting protection and offer quick and easy application. The ELIMINATOR® system addressed both of these objectives.
The application process began in March 2016 and was completed the following month, ELIMINATOR® system covered 37,435m2 with an average of 1500m2 of the complete bridge deck waterproofing system applied per day. The ELIMINATOR® system cures in under an hour, allowing the next element to be applied immediately afterwards. In addition, the waterproofing system will help to minimise long-term maintenance costs and extend the service life of the bridge.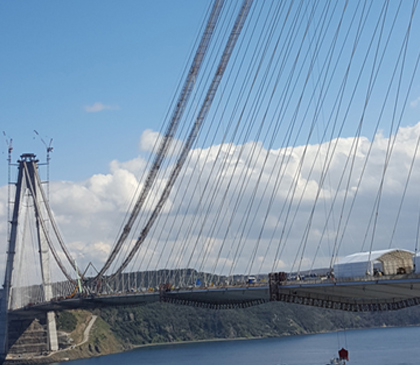 Landmark Superstructure Bridge Uses ELIMINATOR® Waterproofing
New York Metropolitan Transport Authority invests in long-term protection of landmark bridge