Ready Mix Concrete Solutions
GCP Applied Technologies provides ready mix concrete suppliers with complete solutions to make high-performance concrete. Learn about our admixtures and fibres, cement additives, technologies and field services.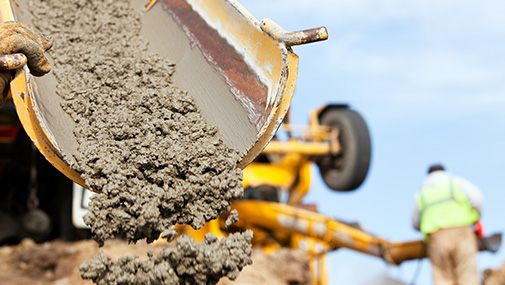 Our ready mix solutions ensure you mix strong, durable and workable concrete
Strong, durable concrete is the foundation of every construction project. But concrete must not only meet engineers' specs, but also be highly workable and easy to place.
For more than 50 years, we've developed advanced concrete admixtures and fibres to tailor the optimal batch for every application. And high-performance materials are only the start. We also provide the latest technologies and expert field services. They ensure your concrete is  ready to pour when it arrives on-site.
Ready mix product solutions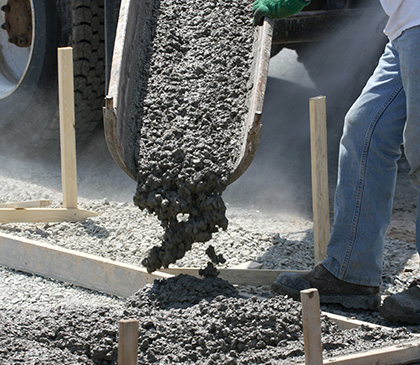 We make the industry's most complete range of materials for ready mix concrete
Our industry-leading ready mix materials include:
Concrete admixtures: ADVA® high-range water reducers are used in commercial construction from the world's tallest buildings to the largest infrastructure projects. MIRA® medium-range water reducers are added to concrete for projects such as luxury homes. Our Eclipse® admixtures reduce shrinkage and protect against cracking.

Concrete fibers: STRUX® macro synthetic fibres resist corrosion and are easier to handle than steel. Plus, we make micro synthetic fibres that protect against corrosion and cracking.

Cement additives: Our extensive line of cement additives includes HEA2® Grinding Aids and ESE® Non-Chloride Early Strength, which reduces re-agglomeration and improves flowability.
Our innovations for ready mix companies feature the latest concrete technologies along with extensive field service and support
Exclusively for ready mix producers, we offer the Blue360sm Field Advantage Programme. Our field experts provide all the training, support and troubleshooting you need to mix and deliver the optimal batch — and place it at the construction site. We also offer classroom training, lunch-and-learn sessions and a large library of interactive content.
Blue 360sm Field Advantage: Our team is your team.