Customer Service
Complex building projects need reliable, knowledgeable customer service on everything from air barriers to waterproofing.
The infrastructure behind your infrastructure
Building something great requires a great team, from start to finish. That's why it's nice to have someone watching your back. Every step of the way, our customer service team will provide you with trusted customer solutions.
We can ensure you have all you need to complete your project safely and successfully, including:
Accurate order placement

Assistance with delivery

Billing
We'll also confirm you get the best out of our construction chemicals, speciality building materials, flooring solutions and every other product we sell.
Trust GCP Applied Technologies customer service to be a knowledgeable and dedicated partner on every job.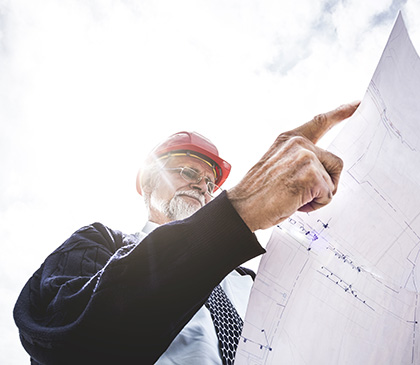 From the field to delivery
Our customer service team is organised by territory. That means we can give you a level of personalised service other companies can't match.
The same person, every time: Calls get routed through the service centre by area code. The result? You speak with the same person you spoke to last time … and the time before that. And if your customer service rep is out of the office? Your call will be handled by an equally qualified team member.

A to Z: Our customer service team manages all aspects of order management and customer support for their region and specified product lines. We can even provide Level 1 technical support for our waterproofing business.
Even more ways to assist you
Learn what else we can do for you:
Offer customer solutions around expedited deliveries and emergency orders

Provide product data sheets, safety data sheets, technical bulletins and other product information

Resolve billing inquiries, including copies of invoices and proof of deliveries

Provide pricing and shipping quotes
 
Contact Details
Address
Concrete Admixture
Customer Service: 1 800 855 525
General Enquiry: Anz.enq@gcpat.com
14 Colebard Street West
Archerfield, Brisbane
Queensland 4108
Tel: +61 7 3275 7500
Fax: +61 7 3875 1365
Waterproofing
General Enquiry
Australia Toll Free Number 1800 334 444
Anz.enq@gcpat.com
National Specification Enquiry
Phone: 1800 334 444
Anz.enq@gcpat.com
 
Sales Enquiry - NSW and ACT
Frank Dobozy 0413 440 505
frank.dobozy@gcpat.com
50 Lancaster Street, Ingleburn New South Wales 2565
Main Office No.: (02) 8763 5431
Toll Free: 1800 334 444
Sales Enquiry - VIC,TAS, SA and WA
Bill Katsikanis 0401 983 493
bill.katsikanis@gcpat.com
40 Scanlon Drive, Epping Victoria 3076
Main Office No.: (03) 8401 6349
Toll Free: 1800 334 444
Sales Enquiry - QLD and NT
Ryan Davis 0417 776 117
ryan.davis@gcpat.com
74 Annie Street
Rocklea Queensland 4106
Main Office No.: (07) 3275 7800
Toll Free: 1800 334 444
Fax No.: (07) 3275 7801