Airport Construction Projects
The International Air Transport Association projects the number of people flying to almost double to 7.2 billion passengers by 2035. We've played a role in many airport construction projects that will help move all those people. Fireproofing, concrete and waterproofing are as important to airport construction as runways, terminals, parking structures, tarmac paving and radars. We furnish multiple solutions to many airport construction projects.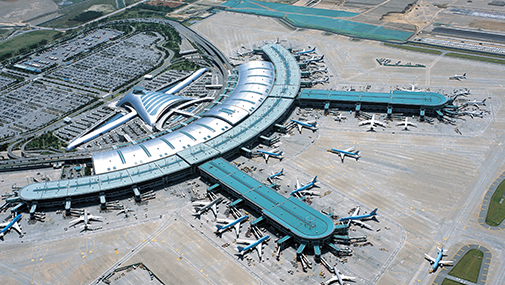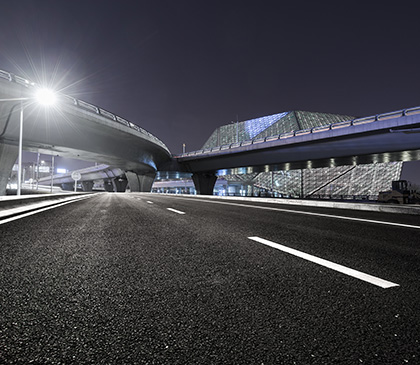 Delivering safety and performance
When it comes to air travel, two words come to mind - safety and performance. The same values hold true for aviation related structures. Moisture intrusion, structural & aesthetic deficiencies in concrete or inconsistencies in the fire protection can result in significant damage to the structure, high replacement costs and lost revenue. This is where we can help.
We offer a wide range of innovative products and fit for purpose solutions for all areas of the airport complex – including tunnels, ramps, runways, parking structures and terminal buildings. For almost 50 years, owners, architects, engineers and contractors have looked to us to provide the right solutions for their landmark airport projects. We combine historical performance, advanced technology and unparalleled support to furnish the correct solutions for its customers' needs.
Waterproofing solutions go underground at Las Vegas' McCarran International Airport
Nearly half of visitors to Las Vegas arrive by air. That makes McCarran International Airport one of the 10 busiest airports in the United States.
Improved technology means more planes can land. But the airport infrastructure couldn't keep up with the millions of passengers each year. So the Clark County Department of Aviation chose to build a new Terminal 3.
The new facility includes an underground tunnel with an automated people-mover system to connect with the existing Terminal 1. Since the train station and the tunnel are in the water table, waterproofing was critical.
The contractors chose several of our solutions to solve the waterproofing challenge. They ended up using 600,000+ square feet (55,741+ m2) of PREPRUFE® and 70,000+ square feet (6,503+ m2) of BITUTHENE® waterproofing.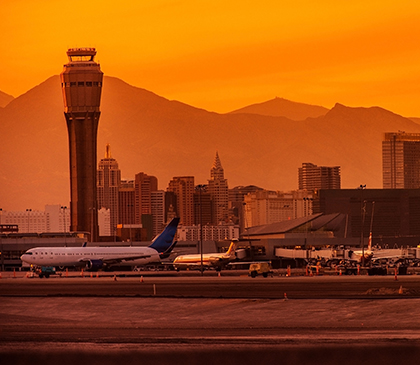 Installing fireproofing and waterproofing at one of the world's busiest and biggest airports
The Incheon International Airport is 60 times the size of a football field. It also has the world's second tallest control tower. The airport handles 27 million passengers a year.
Of course, such a large facility needs reliable waterproofing and fireproofing. A lot of it. That's why the contractors came to us. MONOKOTE® cementitious spray-applied fireproofing has been a global standard for almost half a century and protects structural steel from the effects of fire.
For fireproofing, they used about 51,000 m² of MONOKOTE® solutions in the main terminal building, the general hangars and the Korean Air Cargo Centre. MONOKOTE® is one of the most widely applied fireproofing materials in the world.
They also used more than 130,000 m² of our GRACE ICE & WATER SHIELD® roofing underlays. This solution protects against leaks caused by wind driven rain and ice dams, extending the life of the structure.
Other ways we help airports stay moving
Structural concrete: We offer a variety of admixtures and fibers to meet design and construction requirements. Corrosion inhibitors cost-effectively protect reinforcement in airport parking garages and elevated roadways. Using synthetic macro fibers and shrinkage-reducing admixtures mitigates cracking in floor slabs in baggage handling areas. And retarders and accelerators are employed routinely to accommodate temperature extremes and meet airport construction schedules for taxiways and landing strips.
Architectural concrete: Our integral color and surface retarders may be combined to create architectural precast panels, precast/prestressed elements and decorative concrete pedestrian areas. Designers use contrasting pavement finishes to help with zoning and direction finding.
Las Vegas Airport is success after using three GCP waterproofing solutions
Using PREPRUFE®, BITUTHENE®, and HYDRODUCT® waterproofing solutions, Las Vegas Airport goes high-tech