Arts & Education Projects
We enjoy working on almost any building project. But to help create a space where beautiful music will be played or priceless artwork will be displayed is especially satisfying. We provide art museums, concert halls and university facilities around the world with waterproofing, concrete products and other structural solutions.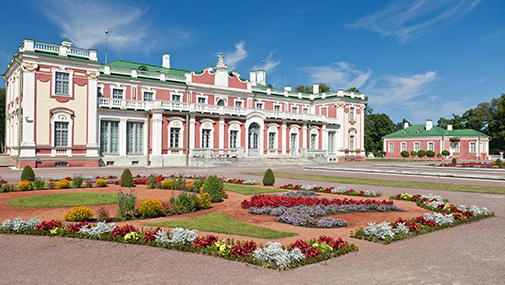 High-tech museum design for Estonian art
The Baltic nation of Estonia had a wish. They wanted to house and display the nation's artwork in one central place. It's an admirable idea. But it presented some significant challenges. 
The museum is built on the site of a former Soviet military base. The building is subjected to four to five metres of hydrostatic water pressure. It also has many penetration points from reinforcement bars and pipes.
The biggest issue was that more than 60,000 pieces of art were slated to be stored on the bottom two floors of the museum. These floors were underground and surrounded by a high water table. 
The contractors tapped us for our PREPRUFE® waterproofing solution. It ensured that the basement — almost 20 feet deep (6 m)— would be humidity-controlled. As a result, the historic treasures would be protected and preserved.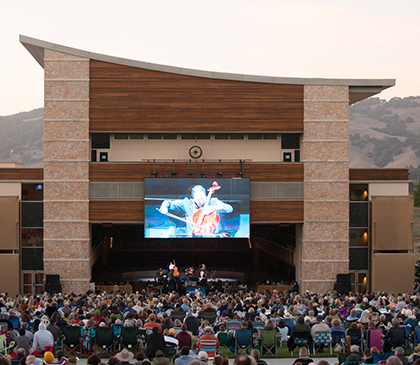 A dry concert hall in wine country 
Designing a concert hall is a complex task. You always take into account acoustic and aesthetic properties. But waterproofing? 
That's what the designers of the Green Music Center at Sonoma State University had to contend with. Why? The concert hall entrance sits at ground level. But the hall slopes downward, below grade, toward the stage. Plus, several feet of space needed for the building's air supply extend the depth even farther.
There was also a high water table just a few feet below the surface. So the Green Music Center designers used PREPRUFE® waterproofing in the structure and BITUTHENE® waterproofing membrane on the exterior basement walls. The result: a dry concert hall for years to come.
A magnifique museum needs some serious waterproofing
The Museum of European and Mediterranean Civilisations, on the shores of the Mediterranean Sea, was designed to deliver exceptional resistance to challenging and aggressive coastal conditions. 
The contractors had to deal with saltwater exposure, high water tables and fluctuating temperatures. So they required a comprehensive waterproofing system that would protect the slab from water ingress. The system also had to provide protection from salt and sulphates in the ground while preserving the lifespan of the structure.
The solution? Over 5,000 m² of PREPRUFE® waterproofing membrane. It's proven to be the ideal solution for watertight protection.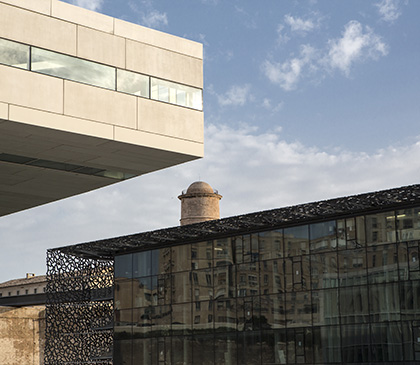 Museum of Islamic Art Built with Sustainability in Mind
High performance waterproofing of the foundation protects the finest collection of Islamic art.