Bridge Deck Waterproofing Solutions
Our advanced cold spray applied bridge deck waterproofing solutions have been protecting the world's most iconic bridges for over 40 years. Stirling Lloyd and the ELIMINATOR® brand are synonymous with bridge deck waterproofing, from brand new megastructures to essential and time critical refurbishment projects, we'll prolong the life of your bridges.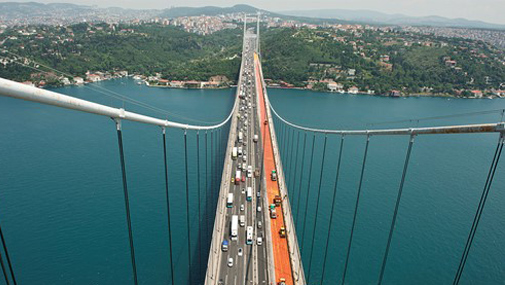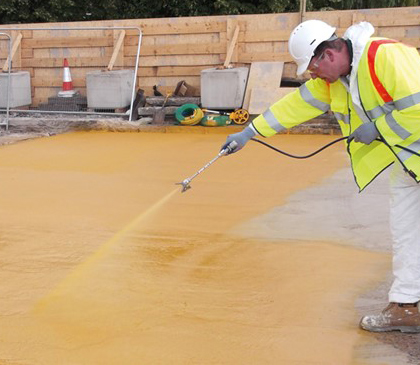 With the acquisition of Stirling Lloyd by GCP, we have created a new and powerful combination of expertise, product innovation and technical support that we call the Combined Advantage. Over 40 years ago we pioneered the use of cold, spray applied waterproofing, revolutionising the industry as Stirling Lloyd.
Since then, our bridge deck waterproofing solutions have been continuously developed to meet the most challenging of road and rail bridge projects. Engineered to perform in a wide range of climates, with speed and ease of application and fast cure at the heart of our solutions, our bridge deck waterproofing has been designed to keep projects and traffic moving.
The successful application of thousands of bridge projects around the world means that we have the expertise and unique knowledge of bridge deck waterproofing to continually develop and advance our solutions whilst providing you with unparalleled technical support wherever you are.
Our range of bridge deck waterproofing solutions consist of:
ELIMINATOR® the system that pioneered the use of cold, spray applied bridge deck waterproofing with an unparalleled track record. Developed with ease of application and long lasting protection in mind, the ELIMINATOR® system enables simple sealing of complex detailing and forms a tough and durable yet flexible membrane intended to outlast the design life of the bridge. The ELIMINATOR® system remains at the forefront of the industry, with a range of primers and bond coats available to ensure a strong bond is achieved between the deck and the surfacing, critical to reduce future maintenance costs.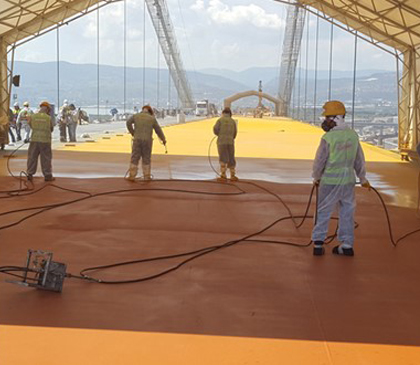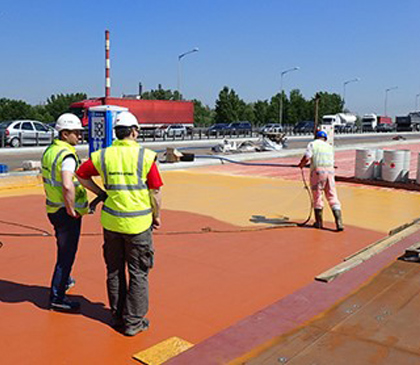 Whatever your sector, we partner with you from the early stages of your project through to delivery on site, providing tailored products and the expertise you need to secure the best results. Our products are used and approved by architects, engineers and contractors the world over. Not only do we develop and manufacture products, but we are also involved in application and provide ongoing support, so you can be sure that you are receiving expert advice from our technical and sales teams.