Frequently asked questions about liquid applied waterproofing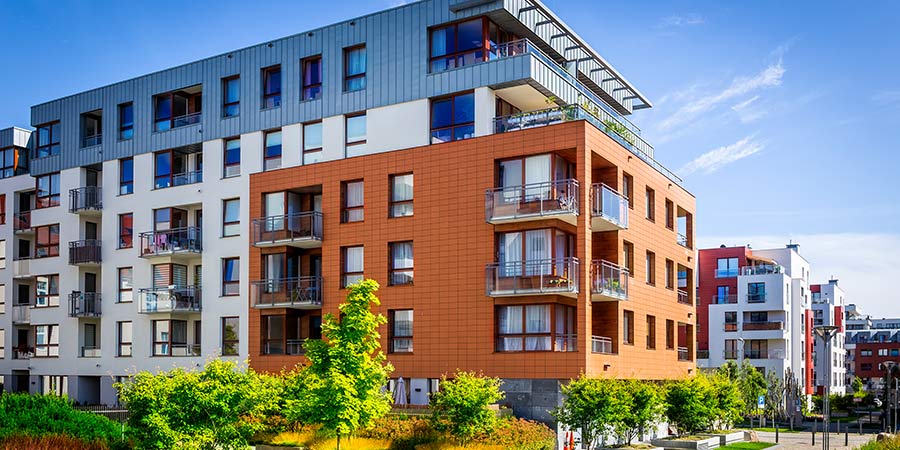 Liquid applied waterproofing is a fast-growing market. Globally, liquid applied waterproofing is projected to experience a compounded annual growth rate of 8.7% through 2025, due to cost efficiency and high levels of performance.1 Read on to learn more about liquid applied waterproofing membranes.
1. What are the advantages of liquid waterproofing?
Contractors find liquid applied membranes advantageous for many reasons, including:
Effectiveness. Liquid applied waterproofing membranes are typically spray or hand applied onto a substrate, and cure to form a solid material. Because they form one single membrane, there are no seams. This is an advantage since seams are typically the most vulnerable areas where water can penetrate. 
Speed of application. It is usually much faster to apply a liquid than to place sheet applied membranes.
Ease of detailing. Liquid applied waterproofing is especially helpful in areas where there are many details and penetrations. Instead of having to cut sheet-applied membranes to fit each detail, the waterproofing applicator simply sprays or rolls on the waterproofing material. 
2. Where can liquid applied waterproofing be used?
Liquid applied waterproofing is often used on terraces, podium decks and green roofs. In some cases, it can be used to protect car parks as well as water tanks.
3. How do I assess the cost of liquid waterproofing?
The raw material cost of liquid applied waterproofing varies. When considering the costs, it is helpful to consider the raw material costs, application time, application costs as well as the expected life of the material.
4. Can I use liquid applied waterproofing for refurbishment projects?
Yes, numerous liquid applied waterproofing products can be used when refurbishing surfaces. This can come in handy when dealing with uneven surfaces, which are common in refurbishment projects. 
5. Why should I use cold applied liquid waterproofing?
Depending on the region, general contractors may face additional permitting, pay extra for onsite fire marshals and/or face obstacles with securing liability insurance when using hot applied waterproofing.
For many general contractors, the added hassles mean hot applied waterproofing no longer makes sense, particularly when there are cold applied waterproofing options available that offer similar or better properties. Using cold applied waterproofing reduces the complexities and risks during construction, speeding the installation process.
6. Are there standards that apply to liquid applied waterproofing?
Depends on the region you are in as well as the application you are using liquid applied waterproofing for, some standards may apply. 
Vegetative roofing systems
ASTM D8014-17: Standard Guide for Selection of Membranes Used in Vegetative Roofing Systems
Separate wearing course
ASTM C836: Standard Specification for High Solids Content, Cold Liquid Applied Elastomeric Waterproofing Membrane for Use with Separate Wearing Course
External above ground waterproofing 
(for podiums, balconies, roof decks and plant rooms)
AS 4654.1-2012 and AS 4654.2-2012
Below ground waterproofing (basement slabs, retaining walls, lift walls and slabs)
BS 8102-2009
7. What else should I look for when evaluating liquid waterproofing solutions?
Not all liquid waterproofing systems are the same. They are made of different materials, each with their own properties. Key questions to ask include:
What preparation is needed prior to applying the liquid waterproofing?
Is the waterproofing membrane sprayed or hand applied in one coat or several?
Does the waterproofing membrane require any reinforcement? (Some products require fleece reinforcement.)
What is the cure time? (The faster the cure time, the quicker you can move the project along.)
Is the waterproofing membrane UV resistant?
What is the product's temperature tolerance? (i.e., what are the limitations on the application temperatures?)
8. What are the advantages of SILCOR® liquid waterproofing?
There are numerous advantages to using SILCOR® liquid waterproofing.
It is applied as a cold liquid, so there's no need for kettles, melters, propane or open flames.
It is highly durable and inherently resilient.
It offers excellent crack bridging and puncture resistance. 
Unlike other liquid applied products that require reinforcement or multiple applications, SILCOR® 900MP and SILCOR® 900HA liquid waterproofing systems are seamless, single layer membranes. This simplifies detailing of terminations and penetrations.
It is truly seamless and will conform to nearly any surface. 
It provides a virtually odour-free work environment. 
It bonds tightly to the substrate, preventing water from tracking between the membrane and the concrete. 
It is fully compatible with GCP's other waterproofing and air barrier products, enabling you to have a single source for your waterproofing needs.
9. How soon is it trafficable?
SILCOR® liquid waterproofing is foot trafficable in two hours or less.
10. Does SILCOR® waterproofing require fleece reinforcement?
SILCOR® 900MP and SILCOR® 900HA easily go on in one coat and require no reinforcement. 
11. How do you determine whether to use spray applied or hand applied liquid waterproofing?
Our Field Services team can help you make that decision. Typically on small jobs or in confined spaces, it is easier to hand apply SILCOR® liquid waterproofing. For large jobs, it is often best to use a spray to help accelerate project completion. 
12. How do you make sure the liquid you're applying goes on thick enough?
Some products like SILCOR® 900HA liquid waterproofing are self-leveling material and applied using notched trowels, squeegees or gauged rakes. This ensures proper thickness is achieved. An applicator or inspector will also always confirm thickness by doing spot checks with a wet film thickness gauge during application. 
13. What equipment is needed to apply SILCOR® liquid waterproofing?
Products like SILCOR® 900HA liquid waterproofing is a simple system to install. A basic materials list usually includes mixers, trowels, squeegees and rollers. Products like SILCOR® 900MP involve using spray equipment, with training provided by an approved equipment distributor as well as GCP's Field Tech Service Team.
14. What training is needed to apply SILCOR®?
SILCOR® 900HA and SILCOR® 900MP liquid waterproofing should only be applied by experienced, trained contractors. Effective liquid waterproofing application requires adequate surface preparation of the substrate. Failure to properly prepare the substrate will negatively impact the waterproofing performance. GCP typically provides onsite training and runs a national training several times a year. 
1 Waterproofing Membranes Market Size Worth $37.55 Billion by 2025, Grand View Research
Tags
Building Envelope Solutions
Commercial buildings
Residential buildings
Retail buildings
SILCOR®
Schools
Sports stadiums
Waterproofing